Biography
Mansel Thomas was one of the most important and influential musicians of his generation in Wales. Famous throughout the Principality (and far beyond it) as composer, conductor and adjudicator, he was for many years the BBC's principal music representative for Wales and was able to encourage and promote, with characteristic generosity, the early career of many composers and performers who have since become celebrities. He himself wrote a large and varied range of music – vocal, choral (mixed, male, female and children's voices), instrumental (solo and chamber), brass band and orchestra. He was equally at home in sacred and secular fields, but expressed himself more naturally and spontaneously in works of short or medium duration than in extended forms, such as oratorio, opera or symphony.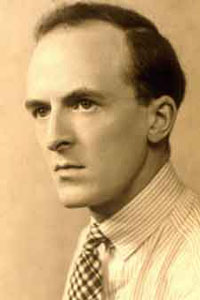 A native of South Wales, he took up the Rhondda Scholarship to the Royal Academy of Music in London at the early age of 16. Under the wing of composer Benjamin Dale he enjoyed a brilliant studentship, winning a number of prestigious awards and prizes, and graduating with an external B.Mus degree from Durham University. As a young composer he showed a remarkable inclination and aptitude for song-writing which was to remain one of his most cherished art-forms (most of his 150+ solo vocal compositions and arrangements were unknown until recent research and publication). He also displayed a notable gift for orchestration, and this was to become another considerable aspect of his prowess, especially during his career at the BBC.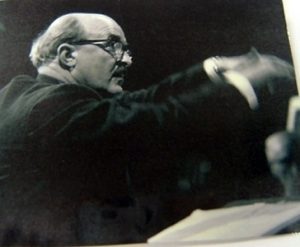 After 5 years as a freelance musician in London, Mansel Thomas joined the BBC's new Music Department in Cardiff in 1936 as music assistant and as deputy conductor of the newly-established BBC Welsh Orchestra.   Following war service he resumed his BBC duties, but as Principal Conductor of the orchestra, and in 1950 was appointed Head of Music, BBC Wales. These were formative years, and broadcasts of Welsh music and Welsh artists increased in frequency and quality under his professional scrutiny and encouragement.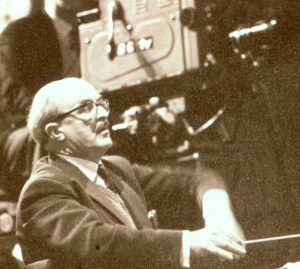 Though he himself never ceased to find some time to compose and arrange, nevertheless the increasing scale of his BBC commitments – and the onset of television introduced yet another dimension – did not allow him the amount of time he always wanted. He therefore decided to take early retirement in 1965 to devote himself to composition. He and his wife, Megan, moved to a 16th century cottage in rural north Gwent where he produced what is probably the most important corpus of his creative work, especially in both vocal and choral spheres, including works for the Royal Investiture of 1969. It was indeed a tragedy when he suffered a major stroke in 1979 and wrote little else of significance during the last seven years of his life.
His stature as a Welsh composer however has remained undiminished, and for his services to British music he received a number of awards, including the OBE, the FRAM and a Professorial Fellowship at Aberystwyth University.    He left an enormous and invaluable legacy of compositions, and almost all of those not previously available have now appeared in print, published by the Mansel Thomas Trust which was established in 1987.